A data center relocation project involves the careful transfer of physical assets from one location to another, typically driven by businesses that have outgrown their current space and require additional capacity. This can include migrating to a new facility, transitioning assets to a colocation center, relocating to another floor within the same building, or even migrating to the cloud. To ensure a smooth and predictable transition, a comprehensive relocation checklist becomes invaluable, leaving no room for oversights or missed tasks. Determining the right time for a data center migration relies on recognizing key indicators. If you find yourself grappling with limited space, outgrowing your current environment, working with outdated assets, experiencing organizational expansion, or requiring enhanced connectivity with reduced network latency, it's likely time to consider a data center migration.
In your project plan, it is crucial to involve stakeholders who will be directly impacted by the relocation and establish a clear communication strategy. Creating a detailed checklist outlining tasks, timelines, and responsible parties is essential to the project's success. Assigning roles and responsibilities ensures accountability and facilitates seamless execution. Additionally, creating facility diagrams, building blueprints, and thoroughly reviewing contracts for any potential issues, such as termination fees from maintenance providers, will help mitigate risks.
At Newtech, we offer comprehensive data center relocation services designed to simplify and streamline your transition to a new environment. Our dedicated team of IT professionals works closely with clients, gaining a deep understanding of their unique requirements to develop a customized relocation project plan and checklist tailored to their specific situation. We prioritize a holistic turnkey solution, ensuring a seamless and efficient relocation process.
Furthermore, our structured cabling solutions are designed to support multiple hardware uses, not only meeting your present needs but also accommodating future scalability. We prioritize flexibility and adaptability, allowing your infrastructure to evolve alongside your business. Experience a smooth and hassle-free data center relocation with Newtech. Trust our expertise and commitment to delivering a seamless transition, backed by our team of experienced professionals and comprehensive services.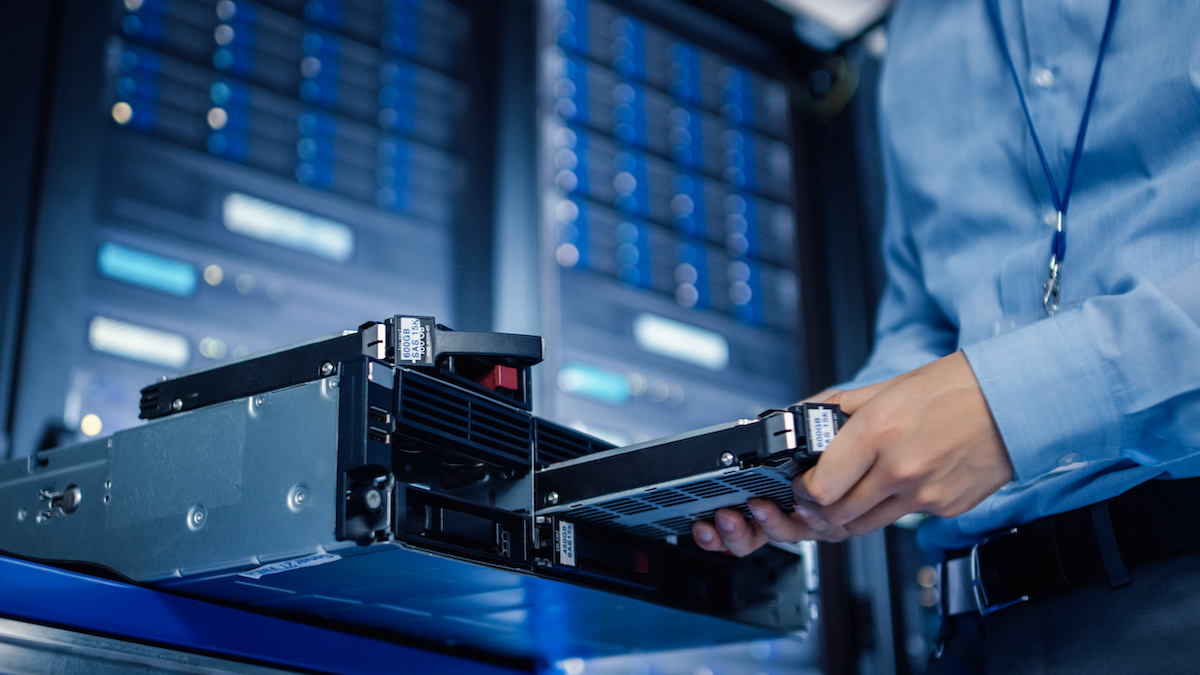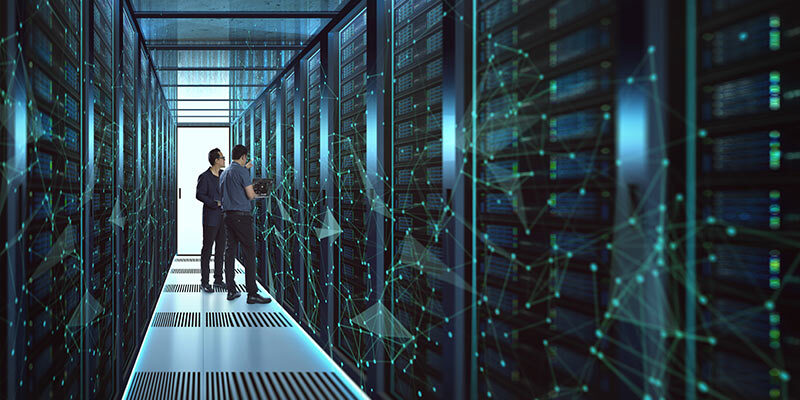 Data Center Relocation Proposal
At Newtech, we are dedicated to designing and constructing the next generation of data centers. Whether our clients require a data center relocation or need to meet evolving IT demands, our team of professionals is equipped to provide comprehensive solutions tailored to their specific needs. When it comes to relocating servers, storage devices, and network switches, our tasks include meticulous planning for a suitable environment, considering factors such as cooling and electrical requirements. We collaborate with vendors to plan the physical server move and ensure provisioning of storage and availability of remote console access at the new data center.
Our relocation process involves important prerequisites, such as confirming the arrival of all spare backup parts at the data center, coordinating the physical move date with the hardware vendor, testing end-to-end connectivity across patch panels and labeling cabling, and compiling a list of new network information to be shared with administrators. On the day of the move, we confirm the completion of successful backups, proceed with shutting down servers, storage, and networking devices, physically relocate the equipment and racks to the new location, and power on the network and storage equipment. We thoroughly check the health of servers, conduct application testing, and send notifications to users confirming the functionality of the environment.
Data Center Relocation Checklist
As organizations grow and undergo changes, they may outgrow their current infrastructure, making data center relocation inevitable. Having a well-defined plan reduces risks, minimizes downtime, and ensures a smooth and orderly transition. To ensure a smooth transition, it is essential to establish a detailed timeline with key milestones and deadlines for each phase of the relocation process.
Begin by creating an inventory of all physical assets, identifying the equipment to be moved, and developing a plan for its swift reinstallation at the new location.
Assign ownership of each asset within the team.
Conduct a thorough network connectivity inventory, document all applications in use, and categorize any undocumented hardware and equipment.
Identify the equipment to be relocated and establish a plan for decommissioning assets in the existing data center. When planning the new infrastructure, determine the placement of each piece of equipment and utilize analysis software to create a virtual layout, ensuring sufficient space for racks both in the present and future.
Test equipment functionality, including network status, perform spot audits, decommission old equipment, and reinforce secure IT asset management practices.
Maintain regular communication and coordination with all stakeholders involved to help address any challenges and ensure seamless execution of the plan.
At Newtech, we prioritize reliability and quality, taking full responsibility for our clients' facility systems through our comprehensive management services. Our experienced team ensures that their facilities are maintained to the highest standards, providing efficient management, operation, and maintenance solutions.
With our 24/7 monitoring system, we proactively identify and address potential issues, guaranteeing that our clients' facilities run smoothly without any disruptions.
We conduct thorough data analysis on the equipment used within their facilities to detect patterns or trends that could lead to potential issues.
We provide regular reports to keep our clients informed about any identified issues and offer recommended solutions, as well as furnish them with detailed performance and status data of their critical facilities.
As an expert in CRAC (computer room air conditioning units), we offer a comprehensive range of services, including cutting-edge IT cooling solutions.
Our expertise in optimizing temperature and humidity control within data centers and other critical infrastructure environments ensures that our clients' equipment operates at peak performance while mitigating the risk of downtime.
At Newtech, we believe in collaboration, valuing our clients' suggestions and requirements. We tailor our services to meet their specific needs, ensuring their utmost satisfaction and optimizing their facility's overall performance and efficiency. By incorporating their feedback, we continuously improve our services, reducing costs and enhancing the reliability of their critical infrastructure.
Frequently Asked Question
1. What Can Newtech Provide?
We provide a range of services, including space/E&M system planning and design, builders work and decoration, cooling and ventilation systems (CRAC units), UPS systems and diesel generators, fire protection and HSSD systems, CCTV security, IT relocation and structure cabling, and ongoing maintenance services.
2. Why is Data Migration Important?
Data migration plays a crucial role in business transformation by ensuring the secure and successful transfer or storage of data to another application or cloud. Its importance lies in expanding data storage availability and improving data management capabilities, enabling businesses to effectively utilize data for informed decision-making.
3. What Are the Benefits of a Data Center Relocation?
Relocating your organization's data center to a more modernized platform provides a solid foundation for growth. This move brings increased efficiency, strengthens customer relationships, reduces security risks, and enhances competitiveness, allowing the organization to thrive in a rapidly evolving technological landscape.